2017 Neighborhood Yard Sale - June 3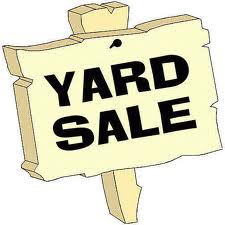 The Hunter Mill Estates annual neighborhood yard sale is coming up soon on Saturday, June 3, from 7am until 1pm.
The event will be advertised in advance, and yard sale signage will be placed at both entrances early morning on the 3rd.
This is generally a popular event with a lot of participants and traffic. We hope that anyone interested in participating this year will take advantage of this oppurtunity. Our goal is to reduce the amount of traffic coming into our community over the course of the year by holding all yard sales on the same day. Further, by consolidating these sales, it will hopefully attract more potential buyers for each participant.
Tim Messick
Secretary, Hunter Mill Estates Homeowners Association